Point of Sale Equipment and Services
---
The Merchant Store provides processing services far many modern and legacy point of sale systems. This enables our sales agent partners to offer services to many merchants with existing POS systems as well as offer up-to-date replacements for merchants running on costly legacy systems on antiquated hardware.
---
Clover® Point of Sale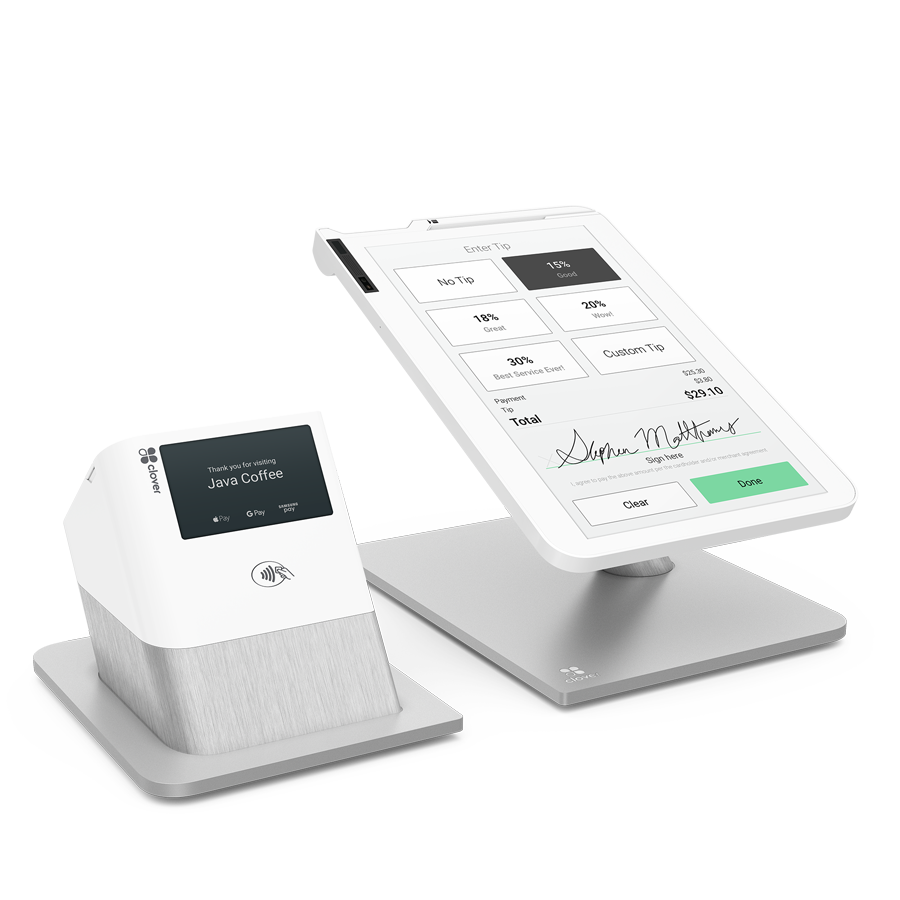 Clover® has become a mainstay in the point of sale space, offering what is quickly becoming the iphone of point of sale systems. Clover is an easy-to-use cloud-based system designed to act as everything from a basic credit card terminal to a full feature point of sale that can grow as our customer's businesses grow.
Clover offers a payment ecosystem, starting with a tablet-based POS system, with options for mobile tablet and phone-based point of sale, website integration, and an app store providing almost any feature imaginable. Whether your customer owns a restaurant, food trailer, retail store, mobile service company, or any other business, Clover POS has a solution for them.
Clover is even a great option for business who are looking to move from other point of sale systems that are not able to meet the requirements of their business. With the Clover App Market merchants can select from a wide variety of first- and third-party apps to expand the capabilities of their system and their business.
---
Zuza Point of Sale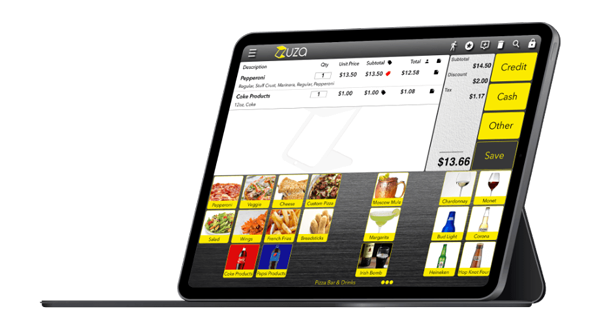 Zuza's software was designed to fit just about any business or vertical, all at one low monthly price. Not only is it an all-in-one point of sale software, but it allows you to customize the system to fit a business's individual needs without increasing the per-station cost. A merchant can activate additional features by simply turning them on and off within the system settings. So as the business grows and changes, features and functionality can be added and removed as needed.
Zuza can be loaded onto an iPad or Android tablet and allows for easy connection to cash drawers and kitchen printers. Additional stations can be added to Zuza as a business expands. Zuza even offers the ability to integrate with websites so that a merchant's ecommerce store can be run from the Zuza system.
Get More Information or Signup Today »
The Clover name and logo are owned by Clover Network, Inc. a wholly owned subsidiary of First Data corporation, and are registered or used in the U.S. and many foreign countries.